Stephanie N. Tempesco
PA.C.P., Paralegal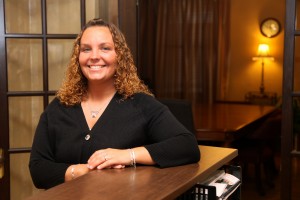 stephanie@maleelawfirm.com
Stephanie is managing the firm's estate administration department and is actively involved in estate planning and office management.
Stephanie is a Pennsylvania Certified Paralegal, Pa.C.P., and received her bachelor degree in paralegal studies from Pennsylvania College of Technology, Williamsport, Pennsylvania.  She is currently continuing to pursue her education.
Stephanie's professional affiliations include membership in the National Federation of Paralegal Association and currently sits on the board for the Lycoming County Paralegal Association.
Stephanie's volunteer activities include involvement with Hepburn Township Volunteer Fire Company as fire fighter, emergency medical technician and rescue technician.  She is a past Director and currently holds the position of Vice President. She is also involved in Lycoming County Court Appointed Special Advocates (CASA) for children.
Stephanie lives in Old Lycoming Township with her husband, Jeffrey, and their children, Cortney, Chyleigh and Jayden.